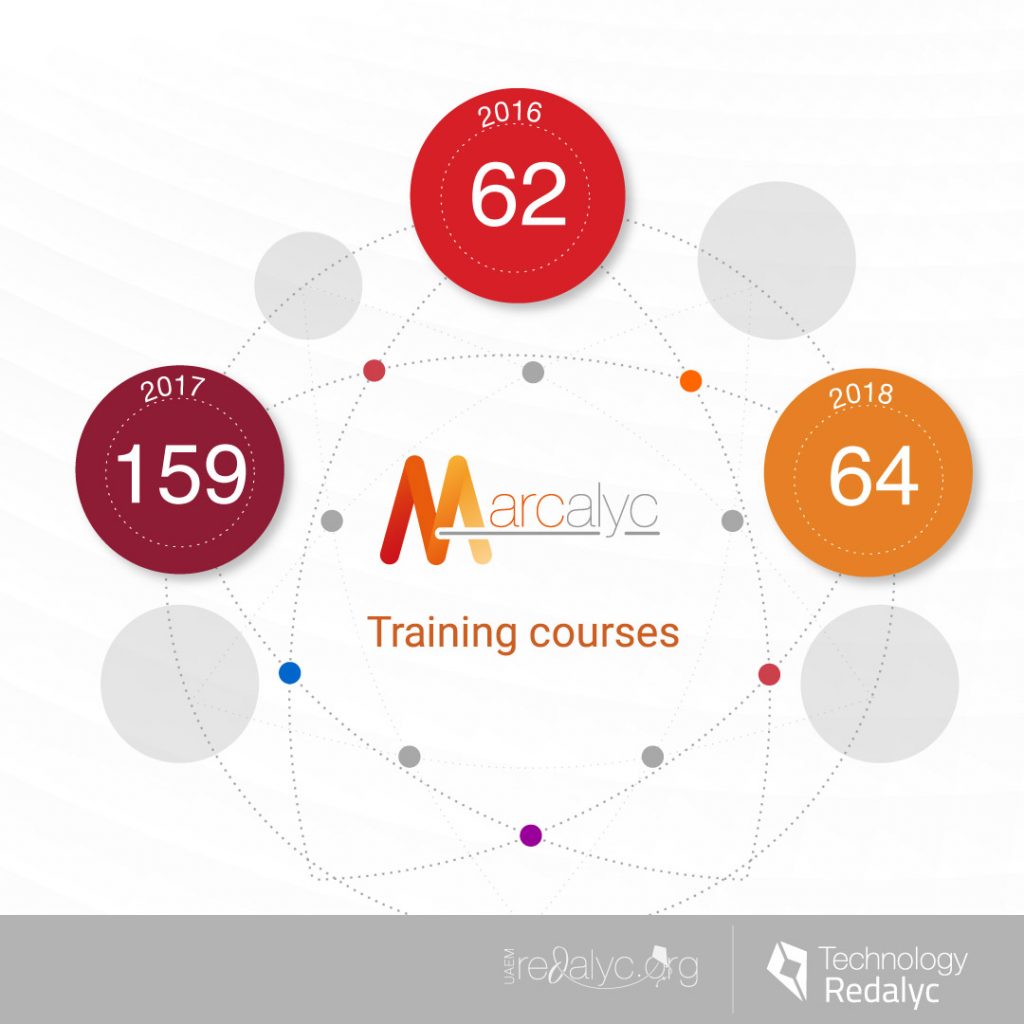 Since its launch in September 2016, training on the Marcalyc XML JATS tagging tool has been given in a face-to-face and virtual way, to Redalyc editors who have requested their accounts to access this system.
A total of 298 personalized online training courses have been carried out until February 2019 to the editorial teams that request them.
Personalized online training is an excellent tool for editors, especially in those cases where the geographical aspect prevents them from participating in the face-to-face sessions that are held at least twice a year in the Redalyc building.
Throughout the two to three hours dedicated to editors, they are accompanied in the tagging process of an article of their journals. This is also considered as part of the constant guidance that Redalyc offers to the scientific journals that it indexes.The response from the editorial teams has been magnificent. Countries such as Brazil, Colombia, Argentina, Peru, Chile, Mexico, Costa Rica, Panama, and Venezuela daily request personalized training exercises on the use of Marcalyc.